WE'VE SUCCESSFULLY DELIVERED 135+ CUSTOM ANDROID APPS IN THE PAST 3 YEARS.
And we can do it for you! Hire us for scalable & interactive Android development services. Hire our Android Developers for your custom Android app development projects on monthly, weekly or hourly basis.
Hire Android Application Developer
There is a new buzzword in the world of mobile phone software applications: Android. The revolutionary system has the following advantages that come attached to it:
Foremost, it has a low barrier to entry with the primary costs being associated with development of ones application and the testing aspect of that application.
Secondly, Android offers an open and free platform to transact business online – there is no prerequisite set up fee, no royalty fee, nothing; this is essentially an open source market.
Thirdly, this Android application the best mobile platform for entities that are relatively new to the world of mobile telephony as a conduit of business because of the user friendliness of the system
Lastly, the android application system essentially offers its user a variety of distribution channels. These channels can be both third party application stores such as Googles Android Market or the user can have their very own distribution mechanism via creating their own application stores.
If you are on the Indian sub continent and are looking to hire Android App Developer then you need to link up with Apeiront technologies, as we are conversant with Android application development. When dealing with a Smartphone it is essential to remember that the phone needs solutions that are smart enough not only to impress the user but also to ensure that the user has tools that enable him/her transact in the open market. Consequently, it behooves you to hire Android App programmer, or an Android Application Developer.
When you hire Android Application Developers India, you essentially get the following services that accrue that go with the hiring of an Android programmer.
Foremost, you can expect that the entities experts are capable of developing a whole gamut of applications that you can conceive of.
Secondly, the entities experts also offer maintenance and upgrading of your Android Application
Thirdly, an Android Application Programmer essentially can design an application system that is designed as a tool in the e commerce world. Such an application will be geared towards enterprise development
Lastly, an Android programmer can essentially design a system that is a multimedia program to suit your customized needs.
Advantages of Hiring Our Android Application Developers
You get to tap into highly advanced web features on account of the fact that the experts have basically used their esoteric knowledge in the world of IT to develop a product that is first rate in terms of quality.
Lastly, only an Android programmer has the competence to know how to manipulate the Android Software Development Kit and consequently if you are looking to develop any application on Android then you are assured of a positive result when you hire Android developer from us.
OUR PROCESS
Easy Steps to Begin With
Post Your Project Requirements

Discuss Project Details
with our Analysts

Choose Engagement
Terms& Timelines

And Get Started!
OUR EXPERTISE
Why hire dedicated resources from Apeiront Solutions ?
Benefits of Hiring Dedicated Developers
Flexible Hiring Models
Total involvement and control on your team
Highly-Skilled and certified resources
Easy and seamless communication with offshore team anytime, anywhere
Monitor team's performance via Daily Reports
Source Code Authorization
Save time and money
100% satisfaction guarantee
Secured development area
Adherence to deadlines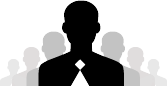 Hire Android developers
$15/hr
24/7 Technical Support
100% Confidentiality Assured (Strict NDA Terms)
100% Moneyback Guarantee
HIRING MODELS – OPTIONS FOR HIRING DEVELOPERS
For Customer convenience, we have developed great packages when you hire developers.
FULL TIME HIRING
Monthly 180 hours of work commitment
Communication channels: Phone/Skype/Email/Chat
Holidays: Weekends, Major Indian Holidays
Billing Cycle: 15 days advance (monthly cycle)
Minimum Hiring Period: 2 months
Cancellation Notice: two weeks
PART TIME HIRING
Monthly 90 hours of work commitment
Communication channels: Phone/Skype/Email/Chat
Holidays: Weekends, Major Indian Holidays
Billing Cycle: 15 days advance (monthly cycle)
Minimum Hiring Period: 3 months
Cancellation Notice: two weeks
ON TIME HIRING
Minimum commitment of 40 hours a month
Communication channels: Phone/Skype/Email/Chat
Holidays: Weekends, Major Indian Holidays
Billing Cycle: 15 days advance (monthly cycle)
Minimum Hiring Period: 3 months
Cancellation Notice: two weeks
Choose Apeiront as your development partner