Hire vTiger Developers
Most of the CRM (Customer Relationship Management) applications are not OpenSource in nature as a result they are not much clients-friendly. vTiger changed he tracked and introduce itself as an opensource CRM having all the capabilities of a traditional customer relationship management system. vTiger is available free of cost but, it need to be customized to make it company and its goal oriented.
Apeiront Solutions being a core IT Company offers vTiger development services through its expert vTiger developers. Our programmers are certified for vTiger expansion and hence, possess required capabilities to turn a vTiger CRM according to the company's need. Our vTiger developers offer following vTiger development services:
Integration with Company's push-up mails.
Customizing self-service portal for the company
Marketing automation as per the organization's goal
Custom Inventory management
Analysis and reporting based on the organizations project
Up-gradation of existing customer relationship management system to the advanced version.
Migrating existing CRM of an organization to vTiger CRM
A part from all the above mentioned services, we also provide services as per the system and demand of the organization. We provide following facilities that can assure you our level of expertise in customizing vTiger CRM:
Core knowledge of vTiger CRM and its features
Separate developing and testing team that allows both the modules work parallels
Systematic work module and on-demand additional features integration
Support and maintenance throughout the life of the system
Affordable rates and on-time delivery
You can hire vTiger developers associated with us easily as we offer simple hiring procedure. We first understand your system and then customize vTiger CRM as per its behavior. We are flexible to sign agreement with the clients to assure them confidentiality of their project. You can contact us regarding any query or help; we will offer you best solutions.

OUR PROCESS
Easy Steps to Begin With
Post Your Project Requirements

Discuss Project Details
with our Analysts

Choose Engagement
Terms& Timelines

And Get Started!
OUR EXPERTISE
Why hire dedicated resources from Apeiront Solutions ?
Benefits of Hiring Dedicated Developers
Flexible Hiring Models
Total involvement and control on your team
Highly-Skilled and certified resources
Easy and seamless communication with offshore team anytime, anywhere
Monitor team's performance via Daily Reports
Source Code Authorization
Save time and money
100% satisfaction guarantee
Secured development area
Adherence to deadlines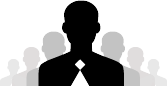 Hire vTiger developers
$13/hr
24/7 Technical Support
100% Confidentiality Assured (Strict NDA Terms)
100% Moneyback Guarantee
HIRING MODELS – OPTIONS FOR HIRING DEVELOPERS
For Customer convenience, we have developed great packages when you hire developers.
FULL TIME HIRING
Monthly 180 hours of work commitment
Communication channels: Phone/Skype/Email/Chat
Holidays: Weekends, Major Indian Holidays
Billing Cycle: 15 days advance (monthly cycle)
Minimum Hiring Period: 2 months
Cancellation Notice: two weeks
PART TIME HIRING
Monthly 90 hours of work commitment
Communication channels: Phone/Skype/Email/Chat
Holidays: Weekends, Major Indian Holidays
Billing Cycle: 15 days advance (monthly cycle)
Minimum Hiring Period: 3 months
Cancellation Notice: two weeks
ON TIME HIRING
Minimum commitment of 40 hours a month
Communication channels: Phone/Skype/Email/Chat
Holidays: Weekends, Major Indian Holidays
Billing Cycle: 15 days advance (monthly cycle)
Minimum Hiring Period: 3 months
Cancellation Notice: two weeks
Choose Apeiront as your development partner