Hire Dedicated Responsive Designer
Responsive Web Design is a device-independent UI (user interface) design philosophy that aims to develop and deliver an optimized website experience on devices with different widths and different resolutions: PC, notebook, tablet, smart phone, etc. It is a technology using which web designers code the style sheets of the website in a manner that its layout magically adjusts itself to more comfortably fit the width of the browser in which it is being viewed.
What Challenges/Problems Does Responsive Web Design Solve?
Upgrade the mobile and tablet viewing experience of your website visitors – no vertical or horizontal scrolling.
No separate websites to be designed and maintained for mobile users.
Fluid grids work as an extension of liquid layouts – albeit in a more robust manner fitting elements into huge and small screens effortlessly.
Style Separated from Content – Since responsive web design works through CSS media queries, you get the advantage of content management abilities of your CMS of choice.
Why Our Responsive Web Design Company?
Not only can we incorporate responsive in your new website design scheme of things, but if you already have a website, we can modify it and make it responsive. Our team has all the tools and technology to make your website more accessible: media queries, flexible grid based layouts that use re-sizing, and flexible images & media.
Below mentioned are few features of our responsive website design that make us different.
We don't simply boil-down the desktop site into the mobile website. We study the elements and understand the business objectives first
We have in-house teams of web designers, graphic designers, 3D graphic designers, and multi-media experts that make a total over 200
For smart phones, we keep the rule of 'one eye, one thumb' in consideration before developing responsive websites
Our designers are up-to-date with the latest programming in web designing such as Responsive JavaScript calls and the like
Our digital strategy changes as per the requirement
Smaller screens require simple yet convincing designs, we provide it
We keep a layout and navigation pattern in mind
We develop from scratch and also help refitting existing websites
We differentiate layers over complexities and develop adaptive websites accordingly
OUR PROCESS
Easy Steps to Begin With
Post Your Project Requirements

Discuss Project Details
with our Analysts

Choose Engagement
Terms& Timelines

And Get Started!
OUR EXPERTISE
Why hire dedicated resources from Apeiront Solutions ?
Benefits of Hiring Dedicated Developers
Flexible Hiring Models
Total involvement and control on your team
Highly-Skilled and certified resources
Easy and seamless communication with offshore team anytime, anywhere
Monitor team's performance via Daily Reports
Source Code Authorization
Save time and money
100% satisfaction guarantee
Secured development area
Adherence to deadlines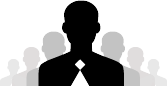 Hire Dedicated Responsive Designer
$12/hr
24/7 Technical Support
100% Confidentiality Assured (Strict NDA Terms)
100% Moneyback Guarantee
HIRING MODELS – OPTIONS FOR HIRING DEVELOPERS
For Customer convenience, we have developed great packages when you hire developers.
FULL TIME HIRING
Monthly 180 hours of work commitment
Communication channels: Phone/Skype/Email/Chat
Holidays: Weekends, Major Indian Holidays
Billing Cycle: 15 days advance (monthly cycle)
Minimum Hiring Period: 2 months
Cancellation Notice: two weeks
PART TIME HIRING
Monthly 90 hours of work commitment
Communication channels: Phone/Skype/Email/Chat
Holidays: Weekends, Major Indian Holidays
Billing Cycle: 15 days advance (monthly cycle)
Minimum Hiring Period: 3 months
Cancellation Notice: two weeks
ON TIME HIRING
Minimum commitment of 40 hours a month
Communication channels: Phone/Skype/Email/Chat
Holidays: Weekends, Major Indian Holidays
Billing Cycle: 15 days advance (monthly cycle)
Minimum Hiring Period: 3 months
Cancellation Notice: two weeks
Choose Apeiront as your development partner