Woocommerce Ecommerce Development Services
WooCommerce is a trendy eCommerce platform for WordPress that is contrived with rapid development of WooThemes & WooTemplates. For any online store business, be it small-mid-large Woocommerce theme & template design integration helps in infusing perfection. Our Woocommerce theme & template designers meet technical intuitiveness creatively. The boutique of WordPress eCommerce Theme & Template Design services that we offer also includes, custom themes, responsive themes, mobile themes & bootstrap themes to match the latest fashion.
Excellent WordPress Woocommerce Ecommerce Development:
WooCommerce is a WordPress Plugin that allows for a much easier eCommerce integration. It is built using WordPress development with best practices both on the front and the back end.
Apeiront is a leading WooCommerce Web Development company based in India, which can help you set up your Online Store exquisitely, from design, development to payment processing and order handling.
Why WordPress Ecommerce Solutions?
OpenCart shopping migration
OpenCart store design
OpenCart shopping installation
OpenCart shopping maintenance
One-Page Checkout
Get a Hassle-free & rapid one-page-checkout with real-time form validation.
Fine Grain Filtering
With WooCommerce design's layered navigation widgets, shoppers can find what they are looking for properly & promptly.
Reporting
Keep an Eagle's view on your store's performance and bring out holistic performance reports.
Easy Store Management
With Amazing UI manage your simple, digital and variable products in WooCommerce Store
Payment methods
More than 100 payment gateways work for WooCommerce which includes Paypal & Stripe.
Secure
WooCommerce has many shields to defend all the attacks. These shields are approved by WordPress firm Sucuri.
Shipping
You can set up your website either with the option of free shipping or flat shipping charges
Tax Setting
Keep aside your tax worries with integrated local tax settings
Inventory
Easy management of online inventory with assigning of store managers
Marketing
Effective online marketing with discount options and coupon campaigns
What Our Woocommerce Ecommerce Development Services Includes?
WooCommerce Theme/Template Design & Development
WooCommerce Responsive Design
Custom WooCommerce Theme Design
WooCommerce Customization Development
WordPress eCommerce Plugin/ Extension Development
WooCommerce Shopping Cart Development
WordPress eCommerce Store Design & Development
OUR PROCESS
Easy Steps to Begin With
Post Your Project Requirements

Discuss Project Details
with our Analysts

Choose Engagement
Terms& Timelines

And Get Started!
OUR EXPERTISE
Why hire dedicated resources from Apeiront Solutions ?
Benefits of Hiring Dedicated Developers
Flexible Hiring Models
Total involvement and control on your team
Highly-Skilled and certified resources
Easy and seamless communication with offshore team anytime, anywhere
Monitor team's performance via Daily Reports
Source Code Authorization
Save time and money
100% satisfaction guarantee
Secured development area
Adherence to deadlines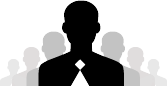 Hire WooCommerce Developers
$13/hr
24/7 Technical Support
100% Confidentiality Assured (Strict NDA Terms)
100% Moneyback Guarantee
HIRING MODELS – OPTIONS FOR HIRING DEVELOPERS
For Customer convenience, we have developed great packages when you hire developers.
FULL TIME HIRING
Monthly 180 hours of work commitment
Communication channels: Phone/Skype/Email/Chat
Holidays: Weekends, Major Indian Holidays
Billing Cycle: 15 days advance (monthly cycle)
Minimum Hiring Period: 2 months
Cancellation Notice: two weeks
PART TIME HIRING
Monthly 90 hours of work commitment
Communication channels: Phone/Skype/Email/Chat
Holidays: Weekends, Major Indian Holidays
Billing Cycle: 15 days advance (monthly cycle)
Minimum Hiring Period: 3 months
Cancellation Notice: two weeks
ON TIME HIRING
Minimum commitment of 40 hours a month
Communication channels: Phone/Skype/Email/Chat
Holidays: Weekends, Major Indian Holidays
Billing Cycle: 15 days advance (monthly cycle)
Minimum Hiring Period: 3 months
Cancellation Notice: two weeks
Choose Apeiront as your development partner