WE'VE SUCCESSFULLY DELIVERED 125+ CUSTOM PHP IN THE PAST 3 YEARS.
And we can do it for you! Hire us for scalable & interactive PHP development services. Hire our PHP Developers for your custom PHP development projects on monthly, weekly or hourly basis.
Hire PHP Developers
Apeiront should be your first stop if you want to hire PHP developers. This will be the best strategy for solving half of the problems you have and the services they deliver will be based on your needs and what will work best for your website. They are known to offer a wide array of services such as web application, development, programming and customization among others. In today's competitive business world, you need to ensure that your business has an edge over competitors and this is exactly what Apeiront gives you.
There are several benefits associated with hiring these services and some of these are as highlighted below
For starters, if you hire PHP programmers from Apeiront you rest assured of getting outstanding programming and other related services that will place your website ahead of competitors. The programmers will work in accordance the guidelines you set. This ensures that there is timely delivery and what is more, you will also enjoy committed professional support until your project is completed. Coordination is applied during the entire project and what is more, the programming will be carried out in accordance to your specific needs.
Our PHP web developer India team is known as the best in industry and over the years, they have perfected the art of delivering high quality services that meet and surpass the needs of clients. They have handled numerous projects in the past and it is for this reason that you can rest assured of enjoying excellent turn around time when the need arises.
When it comes to offering PHP programming, you can rest assured that the PHP web developer India skills applied in delivery of the service is unmatched. At Apeiront, the needs of clients come first and quality is what matters most in terms of service delivery. It is for this reason that those who seek these services are always assured of noting success with their businesses.
Affordable Services
There are instances when PHP programming tends to be costly and this leaves a dent in your businesses accounts. However, this is not the case when you hire PHP programmers from Apeiront. This is because they are known to offer some of the most competitive rates that ensure you receive quality services without necessarily having to dig very deep into your pocket.
Skilled PHP Programmers
The skills applied by these programmers in delivery of the services are of high standards and as such, you can rest assured of enjoying grand success. The professionals have the necessary technological know-how that will also ensure that your website attracts the traffic needed to bolster it.
OUR PROCESS
Easy Steps to Begin With
Post Your Project Requirements

Discuss Project Details
with our Analysts

Choose Engagement
Terms& Timelines

And Get Started!
OUR EXPERTISE
Why hire dedicated resources from Apeiront Solutions ?
Benefits of Hiring Dedicated Developers
Flexible Hiring Models
Total involvement and control on your team
Highly-Skilled and certified resources
Easy and seamless communication with offshore team anytime, anywhere
Monitor team's performance via Daily Reports
Source Code Authorization
Save time and money
100% satisfaction guarantee
Secured development area
Adherence to deadlines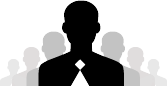 Hire PHP developers
$13/hr
24/7 Technical Support
100% Confidentiality Assured (Strict NDA Terms)
100% Moneyback Guarantee
HIRING MODELS – OPTIONS FOR HIRING DEVELOPERS
For Customer convenience, we have developed great packages when you hire developers.
FULL TIME HIRING
Monthly 180 hours of work commitment
Communication channels: Phone/Skype/Email/Chat
Holidays: Weekends, Major Indian Holidays
Billing Cycle: 15 days advance (monthly cycle)
Minimum Hiring Period: 2 months
Cancellation Notice: two weeks
PART TIME HIRING
Monthly 90 hours of work commitment
Communication channels: Phone/Skype/Email/Chat
Holidays: Weekends, Major Indian Holidays
Billing Cycle: 15 days advance (monthly cycle)
Minimum Hiring Period: 3 months
Cancellation Notice: two weeks
ON TIME HIRING
Minimum commitment of 40 hours a month
Communication channels: Phone/Skype/Email/Chat
Holidays: Weekends, Major Indian Holidays
Billing Cycle: 15 days advance (monthly cycle)
Minimum Hiring Period: 3 months
Cancellation Notice: two weeks
Choose Apeiront as your development partner