WE'VE SUCCESSFULLY DELIVERED 95+ CUSTOM iPad APPS IN THE PAST 3 YEARS.
And we can do it for you! Hire us for scalable & interactive iPad development services. Hire our iPad Developers for your custom iPad app development projects on monthly, weekly or hourly basis.
Hire iPad Application Developers
iPad is another version of the latest innovations in communication and media. With these handset devices, you are able to gain access to unlimited entertainment and most important is that it gives you the ability to be able to process business deals and so many other day-to-day duties successfully without any delays and unnecessary restrictions. In case you are that person who needs to hire iPad app developers, look no further than Apeiront.com. This is the ultimate site that has some of the most experienced iPad application developers that will offer you the most exemplary services.
The iPad app development services that we offer are tailor made such that you are able to conduct whichever activity that you so wish with your iPad without any strains and at the fastest speed.
When you hire iPad application programmers from us, we will ensure that you get an outstanding unique experience with your iPad. We will generally develop the key applications of your iPad like:
Communication and Messages
Games
Finance
Tools And Utilities
Multimedia
Book Publishing
Navigation And Maps
Health
All these integration and developments are to ensure that your device offers an improved and unique performance that cannot be compared to other devices of the same type. We ensure that your iPad is one of a kind in terms of applications and programs.
When you hire iPad app programmers from us, all your business needs will be catered for conveniently with the iPad apps that we will be able to enhance your iPad with. Since there is significant jamming of various people on the e-commerce platform, the best app that your iPad requires is an integrated flash player. We will ensure that your iPad is equipped with a wide range of iPad flash player apps so that you can be able to conduct all your business activities and also manage your audio and video in the safest and quickest way.
Here are lots of iPad application development services that we can offer to your iPad and which will give it a different look in terms of performance. Some of the app development services include:
iPad Game Development
iPad Web Application Development
iPad Software Development
iPad Social Networking Application Development
iPad E-book Publication Application Development
Our dedicated team of iPad apps development professionals is also well knowledgeable on the latest and more efficient additional applications that you can use in your iPad for an improved and exceptional performance.
OUR PROCESS
Easy Steps to Begin With
Post Your Project Requirements

Discuss Project Details
with our Analysts

Choose Engagement
Terms& Timelines

And Get Started!
OUR EXPERTISE
Why hire dedicated resources from Apeiront Solutions ?
Benefits of Hiring Dedicated Developers
Flexible Hiring Models
Total involvement and control on your team
Highly-Skilled and certified resources
Easy and seamless communication with offshore team anytime, anywhere
Monitor team's performance via Daily Reports
Source Code Authorization
Save time and money
100% satisfaction guarantee
Secured development area
Adherence to deadlines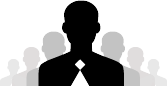 Hire iPad developers
$15/hr
24/7 Technical Support
100% Confidentiality Assured (Strict NDA Terms)
100% Moneyback Guarantee
HIRING MODELS – OPTIONS FOR HIRING DEVELOPERS
For Customer convenience, we have developed great packages when you hire developers.
FULL TIME HIRING
Monthly 180 hours of work commitment
Communication channels: Phone/Skype/Email/Chat
Holidays: Weekends, Major Indian Holidays
Billing Cycle: 15 days advance (monthly cycle)
Minimum Hiring Period: 2 months
Cancellation Notice: two weeks
PART TIME HIRING
Monthly 90 hours of work commitment
Communication channels: Phone/Skype/Email/Chat
Holidays: Weekends, Major Indian Holidays
Billing Cycle: 15 days advance (monthly cycle)
Minimum Hiring Period: 3 months
Cancellation Notice: two weeks
ON TIME HIRING
Minimum commitment of 40 hours a month
Communication channels: Phone/Skype/Email/Chat
Holidays: Weekends, Major Indian Holidays
Billing Cycle: 15 days advance (monthly cycle)
Minimum Hiring Period: 3 months
Cancellation Notice: two weeks
Choose Apeiront as your development partner