Hire Cs-Cart Developers
Getting services of a reliable web developer is not easy. This is because many clients want a web developer who will deliver quality services worth the value of their money. Some clients also need services delivered with a professional touch and within the shortest time possible. When you come for our services, you will derive the following benefits:
Get professional services
When you hire services of a CS-Cart designer from us, you can be assured of nothing short of the best services. This is because our designer knows exactly how to come up with a website that will draw more visitors to your website. We know how best to tap all the features of technology in designing websites for our clients. When you Hire CS-Cart developers India services from us, we will provide you a comprehensive programming in Cs-Cart. We have experts who have worked on various projects for our clients. As such, they have gathered sufficient knowledge and expertise that is necessary to give your website high rankings and draw more visitors. Hire CS-Cart Programmers from us and you are assured of professional services laced with quality features, concepts and a unique aspect of shopping solutions.
Customizable Solutions

When you a Hire expert CS Shopping cart developer from us, you can be assured of a website with e-commerce applications which are easily customizable in a stable manner. Our developers are well groomed in a way that enables them develop websites as per the desires of our client. As such, we have been able to deliver quality services to our clients. All you have to do is just give us a description of your business. Let us know what you sell and who your target audience is. You can as well tell us what you want to get from your website. As such, we will be able to come up with a customizable website that will enable your company achieve its marketing and corporate goals.
Affordable charges
If your are looking for a CS-Cart e commerce programmer at affordable cost, then you have found yourself one. When you Hire CS-Cart Programmers from us you can be assured of the best deal in your web development services. This is because our developers are driven by passion in what they do. Their aim is to see the client achieve their goals. As such, they do not charge you a hefty fee for your development project. As such, you can rest assured that you will get the best deal ever when you come for our services. When you Hire CS-Cart developers India services from us, rest assured that you have made the best decision ever. This is because we will develop a CS-cart website that will be more than just software. We will come up with the best website you can ever have.

OUR PROCESS
Easy Steps to Begin With
Post Your Project Requirements

Discuss Project Details
with our Analysts

Choose Engagement
Terms& Timelines

And Get Started!
OUR EXPERTISE
Why hire dedicated resources from Apeiront Solutions ?
Benefits of Hiring Dedicated Developers
Flexible Hiring Models
Total involvement and control on your team
Highly-Skilled and certified resources
Easy and seamless communication with offshore team anytime, anywhere
Monitor team's performance via Daily Reports
Source Code Authorization
Save time and money
100% satisfaction guarantee
Secured development area
Adherence to deadlines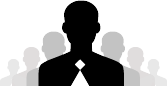 Hire Cs-Cart developers
$13/hr
24/7 Technical Support
100% Confidentiality Assured (Strict NDA Terms)
100% Moneyback Guarantee
HIRING MODELS – OPTIONS FOR HIRING DEVELOPERS
For Customer convenience, we have developed great packages when you hire developers.
FULL TIME HIRING
Monthly 180 hours of work commitment
Communication channels: Phone/Skype/Email/Chat
Holidays: Weekends, Major Indian Holidays
Billing Cycle: 15 days advance (monthly cycle)
Minimum Hiring Period: 2 months
Cancellation Notice: two weeks
PART TIME HIRING
Monthly 90 hours of work commitment
Communication channels: Phone/Skype/Email/Chat
Holidays: Weekends, Major Indian Holidays
Billing Cycle: 15 days advance (monthly cycle)
Minimum Hiring Period: 3 months
Cancellation Notice: two weeks
ON TIME HIRING
Minimum commitment of 40 hours a month
Communication channels: Phone/Skype/Email/Chat
Holidays: Weekends, Major Indian Holidays
Billing Cycle: 15 days advance (monthly cycle)
Minimum Hiring Period: 3 months
Cancellation Notice: two weeks
Choose Apeiront as your development partner