WE'VE SUCCESSFULLY DELIVERED 65+ CUSTOM DRUPAL IN THE PAST 3 YEARS.
And we can do it for you! Hire us for scalable & interactive Drupal development services. Hire our Drupal Developers for your custom Drupal development projects on monthly, weekly or hourly basis.
Hire Drupal Developers
Let's face it. Every business needs a website in this day and age. People spend quite a chunk of their time online so if you want to stay relevant and visible it is important to have an online presence. This helps you interact with your audience and also advertise your products and services.
At Apeiront we offer our clients the best in class web development services that are unmatched in India. If you need the services of a professional and affordable developer, Apeiront will provide you with the best in class Drupal developer India. You can hire Drupal Developer to save you the time spent developing your website and allow you to focus on your core business.
Our Services
Drupal Theme Design We ensure that you get the best Drupal theme designer to work with you on the appearance of your website. First impressions always count. That is why we believe that your website should be both appealing and simple.
Drupal Web Design This involves designing the layout of the website i.e. where the title will go, the logo, and placement of other features such as chat and comments. Our developers are well versed in PHP and MYSQL to ensure that you get only the best website layout.
Drupal Module development We develop customized modules for our clients' specific needs. We assign you an experienced Drupal module developer to work with you. We have the expertise and experience to customize any component of Drupal to meet your requirements.
Drupal Upgrades and Maintenance We help you carry out any necessary upgrades and maintenance of your website once it is ready.
Our Promise
Using Our Services Guarantees You The Following:
World Class Skills Set We have a team of well-trained Drupal developers with adequate experience that meet the unique needs of your website.
Transparent We adopt an open and transparent mode of operation. We ensure that you are always kept in the know at every stage of the development process. This ensures that you get exactly what you want at the end of the day. You can also make changes at any stage of the development cycle.
Round the clock support We have a friendly and reliable customer service that is always available to respond to your queries
Affordable We offer you flexible and transparent payment options for our Drupal development services. We have some of the best rates in the industry.
OUR PROCESS
Easy Steps to Begin With
Post Your Project Requirements

Discuss Project Details
with our Analysts

Choose Engagement
Terms& Timelines

And Get Started!
OUR EXPERTISE
Why hire dedicated resources from Apeiront Solutions ?
Benefits of Hiring Dedicated Developers
Flexible Hiring Models
Total involvement and control on your team
Highly-Skilled and certified resources
Easy and seamless communication with offshore team anytime, anywhere
Monitor team's performance via Daily Reports
Source Code Authorization
Save time and money
100% satisfaction guarantee
Secured development area
Adherence to deadlines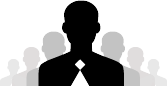 Hire Drupal developers
$13/hr
24/7 Technical Support
100% Confidentiality Assured (Strict NDA Terms)
100% Moneyback Guarantee
HIRING MODELS – OPTIONS FOR HIRING DEVELOPERS
For Customer convenience, we have developed great packages when you hire developers.
FULL TIME HIRING
Monthly 180 hours of work commitment
Communication channels: Phone/Skype/Email/Chat
Holidays: Weekends, Major Indian Holidays
Billing Cycle: 15 days advance (monthly cycle)
Minimum Hiring Period: 2 months
Cancellation Notice: two weeks
PART TIME HIRING
Monthly 90 hours of work commitment
Communication channels: Phone/Skype/Email/Chat
Holidays: Weekends, Major Indian Holidays
Billing Cycle: 15 days advance (monthly cycle)
Minimum Hiring Period: 3 months
Cancellation Notice: two weeks
ON TIME HIRING
Minimum commitment of 40 hours a month
Communication channels: Phone/Skype/Email/Chat
Holidays: Weekends, Major Indian Holidays
Billing Cycle: 15 days advance (monthly cycle)
Minimum Hiring Period: 3 months
Cancellation Notice: two weeks
Choose Apeiront as your development partner