Hire OpenCart Developers and Augment your eCommerce Business
Get impeccable OpenCart development services for your e-store by our skilled and highly experienced OpenCart developers. Hire dedicated OpenCart programmers from Apeiront to get diverse hiring models like on weekly or monthly basis to suit your specific needs at reasonable pricing. You can also hire our OpenCart designer on hourly basis as per your needs. Our aim is to propel your eCommerce business in a major way.
Why one should hire OpenCart Developer?
OpenCart enables displaying numerous categories as well as products. Moreover, it comes with Google Analytics Module that allows Google Analytics Ecommerce tracking. An OpenCart designer has the requisite skills to make out the most of OpenCart development to propel your business.
There are several reasons for which hiring an experienced OpenCart developer for your e-store is recommended.
OpenCart shopping migration
OpenCart store design
OpenCart shopping installation
OpenCart shopping maintenance
A part from the above services, an OpenCart developer also makes your online store robust and more secure for online transactions.
Skills of our OpenCart Developers
Hire OpenCart developer from us and get guaranteed satisfaction. Some of the skills are mentioned below
Core expertise in HTML, CSS3, Javascript, PHP, MySQL
Excellent communication and problem solving ability
Knowledge of the dynamics of eCommerce
Strong presentation and time-management skills
With a friendly client centric approach and proven methodologies, our OpenCart developers can help you to find an apt outsourced solution for your requirements in a hassle-free manner.
Advantages of Hiring Our OpenCart Developers
There are a number of convincing reasons that indicates hiring an OpenCart developer from Apeiront is advantageous for any individual or organization.
High interpersonal skills to understand business objectives of the clients in a clear and concise manner.
Ample experience in handling plug-ins, add-ons and modules in an OpenCart development.
Ability to identify appropriate functionality and features of an OpenCart development that can align well with client objectives.
Proven track record of delivering completed projects within the given timeline.
Ability to handle complex projects using diverse methodologies for the completion of such projects successfully.
OUR PROCESS
Easy Steps to Begin With
Post Your Project Requirements

Discuss Project Details
with our Analysts

Choose Engagement
Terms& Timelines

And Get Started!
OUR EXPERTISE
Why hire dedicated resources from Apeiront Solutions ?
Benefits of Hiring Dedicated Developers
Flexible Hiring Models
Total involvement and control on your team
Highly-Skilled and certified resources
Easy and seamless communication with offshore team anytime, anywhere
Monitor team's performance via Daily Reports
Source Code Authorization
Save time and money
100% satisfaction guarantee
Secured development area
Adherence to deadlines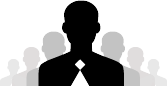 Hire OpenCart developers
$13/hr
24/7 Technical Support
100% Confidentiality Assured (Strict NDA Terms)
100% Moneyback Guarantee
HIRING MODELS – OPTIONS FOR HIRING DEVELOPERS
For Customer convenience, we have developed great packages when you hire developers.
FULL TIME HIRING
Monthly 180 hours of work commitment
Communication channels: Phone/Skype/Email/Chat
Holidays: Weekends, Major Indian Holidays
Billing Cycle: 15 days advance (monthly cycle)
Minimum Hiring Period: 2 months
Cancellation Notice: two weeks
PART TIME HIRING
Monthly 90 hours of work commitment
Communication channels: Phone/Skype/Email/Chat
Holidays: Weekends, Major Indian Holidays
Billing Cycle: 15 days advance (monthly cycle)
Minimum Hiring Period: 3 months
Cancellation Notice: two weeks
ON TIME HIRING
Minimum commitment of 40 hours a month
Communication channels: Phone/Skype/Email/Chat
Holidays: Weekends, Major Indian Holidays
Billing Cycle: 15 days advance (monthly cycle)
Minimum Hiring Period: 3 months
Cancellation Notice: two weeks
Choose Apeiront as your development partner