Hire Prestashop Developers to Get Top Notch Online Store
It is a known fact that PrestaShop is a accepted open source eCommerce platform which can be triggered for expanding shopping cart based websites, eCommerce apps and even online shopping cart for B2B and B2C businesses. However, in order to extract maximum benefits out of this eCommerce platform, an individual need to depend on the services of an expert. In current scenario, there are a number of PrestaShop eCommerce developers available in the IT market, on their toes to serve you with numerous services & solutions. But it is not easy to find out how many among these actually understand your business requirements and goals? Apart from this, cost is one of the crucial factors to be noted down while hiring an eCommerce developer or a Prestashop development company to build your web-based shop. So, what can be done? Well, the answer lies in hiring PrestaShop Developer from Apeiront Solutions.
In recent years, Apeiront Solutions has become the top-most destinations to gain various web solutions including eCommerce development services including PrestaShop. But you may think that why should I get my PrestaShop Development projects done through Apeiront Solutions? Well, here's your answer -
Get Access To A Skilled Work-Force
PrestaShop Developers at Apeiront Solutions are well-equipped with latest technologies and are highly qualified to accomplish complex eCommerce projects exactly as per your needs. Developers here have nice understanding about various technologies such as AJAX, HTML, XHTML, JavaScript, MySQL and many more. Further, you can even get amazing mobile solutions for your existing PrestaShop online store here. How? Well, the PrestaShop eCommerce developers at Apeiront Solutions have profound knowledge about HTML5 and CSS3.
Achieve More With Less
Online merchants constantly are under pressure to generate more sales and reduce operating expenses. By choosing a reliable PrestaShop Web Developer from us allows you to take your online business to the next-level. You can forget about the development part and focus on other critical areas of your business. Hiring developers from us helps you boost productivity significantly.
Flexibility
We offer hire Preestashop developers's ervices at low cost. Here you have the flexibility to choose a developer depending on your project requirements. You can either Hire PrestaShop Developer on full time, part time, monthly or hourly basis. You only pay for the time you have used the services and there are no hidden charges involved.
OUR PROCESS
Easy Steps to Begin With
Post Your Project Requirements

Discuss Project Details
with our Analysts

Choose Engagement
Terms& Timelines

And Get Started!
OUR EXPERTISE
Why hire dedicated resources from Apeiront Solutions ?
Benefits of Hiring Dedicated Developers
Flexible Hiring Models
Total involvement and control on your team
Highly-Skilled and certified resources
Easy and seamless communication with offshore team anytime, anywhere
Monitor team's performance via Daily Reports
Source Code Authorization
Save time and money
100% satisfaction guarantee
Secured development area
Adherence to deadlines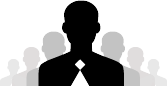 Hire Prestashop developers
$13/hr
24/7 Technical Support
100% Confidentiality Assured (Strict NDA Terms)
100% Moneyback Guarantee
HIRING MODELS – OPTIONS FOR HIRING DEVELOPERS
For Customer convenience, we have developed great packages when you hire developers.
FULL TIME HIRING
Monthly 180 hours of work commitment
Communication channels: Phone/Skype/Email/Chat
Holidays: Weekends, Major Indian Holidays
Billing Cycle: 15 days advance (monthly cycle)
Minimum Hiring Period: 2 months
Cancellation Notice: two weeks
PART TIME HIRING
Monthly 90 hours of work commitment
Communication channels: Phone/Skype/Email/Chat
Holidays: Weekends, Major Indian Holidays
Billing Cycle: 15 days advance (monthly cycle)
Minimum Hiring Period: 3 months
Cancellation Notice: two weeks
ON TIME HIRING
Minimum commitment of 40 hours a month
Communication channels: Phone/Skype/Email/Chat
Holidays: Weekends, Major Indian Holidays
Billing Cycle: 15 days advance (monthly cycle)
Minimum Hiring Period: 3 months
Cancellation Notice: two weeks
Choose Apeiront as your development partner