WE'VE SUCCESSFULLY DELIVERED 65+ CUSTOM JOOMLA IN THE PAST 3 YEARS.
And we can do it for you! Hire us for scalable & interactive Joomla development services. Hire our Joomla Developers for your custom Joomla development projects on monthly, weekly or hourly basis.
Hire Joomla Developers
As an online business owner, there are some important factors that you must consider before you build your E-commerce website. One of these factors is content management. Good data management on your website helps you to keep it looking professional and attractive. However, this is not an easy task considering that there are a lot of technicalities involved. Thus, you need to hire professionals who are proficient in website content management so that they can help you out. It is in such situations that we seek to help you. You can hire Joomla developers from us knowing that the results will be satisfying.
At Apeiront Solutions, we have a great team of highly qualified Joomla developers who are dedicated to offering you the best Joomla development solutions at a pocket friendly cost. They will always make sure that what you get is worth the amount you pay. To hire Joomla developer from us is the first step to taking your E-commerce website to hire heights.
The following are some of the benefits that you will get once you hire Joomla developer from us:
We also take pride in having the latest state of the art technologies that assist us in providing quality E-commerce solutions to our customers. Our Joomla developers have been in this industry for the longest time and as such, they have acquired enough experience and skills to handle any kind of project with excellence. You can therefore hire Joomla developers India knowing that your E-commerce website will be handled with the right amount of professionalism.
Our services are also highly reliable and we like to assure our customers nothing but high quality services. We always strive to provide excellent Joomla development services. With us, you can be sure that your business will be exposed to the largest number of website browsers allover the world.
Once you hire a Joomla template designer from us, you can rest assured that all your requirements will be put into consideration and the final product will just reflect the exact type of design that you had in mind. We always like to give our customers a chance to let us know of any specifications or needs that they would like us to include in our plan when we are working on their projects. That helps us to have an image of what the clients really want. It also helps the clients to customize their websites according to their preferences.
It also goes without saying that our Joomla development services are affordable and fast. We understand that it is your greatest desire to hire a Joomla extension developer who minds about your financial hardships. That is why we have vowed to keep our rates down when everybody else is pushing theirs up on a daily basis. With our services, you will be able to save enough money that you can spend on other equally important matters.
OUR PROCESS
Easy Steps to Begin With
Post Your Project Requirements

Discuss Project Details
with our Analysts

Choose Engagement
Terms& Timelines

And Get Started!
OUR EXPERTISE
Why hire dedicated resources from Apeiront Solutions ?
Benefits of Hiring Dedicated Developers
Flexible Hiring Models
Total involvement and control on your team
Highly-Skilled and certified resources
Easy and seamless communication with offshore team anytime, anywhere
Monitor team's performance via Daily Reports
Source Code Authorization
Save time and money
100% satisfaction guarantee
Secured development area
Adherence to deadlines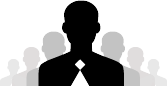 Hire Joomla developers
$13/hr
24/7 Technical Support
100% Confidentiality Assured (Strict NDA Terms)
100% Moneyback Guarantee
HIRING MODELS – OPTIONS FOR HIRING DEVELOPERS
For Customer convenience, we have developed great packages when you hire developers.
FULL TIME HIRING
Monthly 180 hours of work commitment
Communication channels: Phone/Skype/Email/Chat
Holidays: Weekends, Major Indian Holidays
Billing Cycle: 15 days advance (monthly cycle)
Minimum Hiring Period: 2 months
Cancellation Notice: two weeks
PART TIME HIRING
Monthly 90 hours of work commitment
Communication channels: Phone/Skype/Email/Chat
Holidays: Weekends, Major Indian Holidays
Billing Cycle: 15 days advance (monthly cycle)
Minimum Hiring Period: 3 months
Cancellation Notice: two weeks
ON TIME HIRING
Minimum commitment of 40 hours a month
Communication channels: Phone/Skype/Email/Chat
Holidays: Weekends, Major Indian Holidays
Billing Cycle: 15 days advance (monthly cycle)
Minimum Hiring Period: 3 months
Cancellation Notice: two weeks
Choose Apeiront as your development partner