Hire PhoneGap Developers – Mobile Application Developer
PhoneGap, an open source development framework, allows you to develop cross platform mobile applications using HTML, CSS and JavaScript languages. PhoneGap has an ability to use both Javascript SDK tools and HTML5 standard coding. It is the best choice to reuse your HTML5 code for various devices like desktop, mobile, tablet, and TV.
Our developers have been working on PhoneGap application development since it first came in the market and have gained huge experience. Mobile applications developed by using PhoneGap can be seamlessly deployed across iPhone, BlackBerry, Android, Windows Mobile, Symbian, etc. and thus, application gets an exposure to a larger audience.
Supportive for all platforms
Compatible apps in different device
Smooth performance on various platforms
Reused existing technologies to build robust mobile apps
Tailored to business objectives
Cut down development time
Advantages of Hiring Our Android Application Developers:
Creation of highly-productive apps in short span of time
Excellence in converting client ideas into meaningful application
Efficient use of IT tools and powerful utilization of latest technology in applications
Provide required support and suggestions to our valuable clients
Treating each of the client equally
Easy to go working process
Depth knowledge to work with HTML5, CSS3, Javascript, JQuery Mobile and other require programming languages
OUR PROCESS
Easy Steps to Begin With
Post Your Project Requirements

Discuss Project Details
with our Analysts

Choose Engagement
Terms& Timelines

And Get Started!
OUR EXPERTISE
Why hire dedicated resources from Apeiront Solutions ?
Benefits of Hiring Dedicated Developers
Flexible Hiring Models
Total involvement and control on your team
Highly-Skilled and certified resources
Easy and seamless communication with offshore team anytime, anywhere
Monitor team's performance via Daily Reports
Source Code Authorization
Save time and money
100% satisfaction guarantee
Secured development area
Adherence to deadlines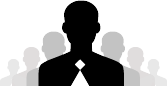 Hire PhoneGap Developers
$15/hr
24/7 Technical Support
100% Confidentiality Assured (Strict NDA Terms)
100% Moneyback Guarantee
HIRING MODELS – OPTIONS FOR HIRING DEVELOPERS
For Customer convenience, we have developed great packages when you hire developers.
FULL TIME HIRING
Monthly 180 hours of work commitment
Communication channels: Phone/Skype/Email/Chat
Holidays: Weekends, Major Indian Holidays
Billing Cycle: 15 days advance (monthly cycle)
Minimum Hiring Period: 2 months
Cancellation Notice: two weeks
PART TIME HIRING
Monthly 90 hours of work commitment
Communication channels: Phone/Skype/Email/Chat
Holidays: Weekends, Major Indian Holidays
Billing Cycle: 15 days advance (monthly cycle)
Minimum Hiring Period: 3 months
Cancellation Notice: two weeks
ON TIME HIRING
Minimum commitment of 40 hours a month
Communication channels: Phone/Skype/Email/Chat
Holidays: Weekends, Major Indian Holidays
Billing Cycle: 15 days advance (monthly cycle)
Minimum Hiring Period: 3 months
Cancellation Notice: two weeks
Choose Apeiront as your development partner