Hire X-cart Developers
Nowadays with advent and advancement of technology, many e-commerce development and creation platforms are readily available in the market. The key for your eCommerce store to succeed, you should make sure that you go for one or more of the available platforms that will work better for your store as each offer unprecedented benefits that you should be ready to enjoy as you watch your venture grow. At Apeiront.com, X-Cart is one of these platforms that you should make use of and enjoy the benefits it offers.
To be satisfied with the eCommerce solutions you should do the following and you will definitely improve your venture.
You should hire X-Cart developer who will fulfill your needs and requirements. We have a policy that every client should follow as he or she hires our competent developers. Our eCommerce developers are always more than willing to provide you great and incomparable X-Cart customization and development services without any complications or embarrassments especially when it comes to accuracy and turnaround time.
As you hire X-Cart Programmer from our company, you will be assured that you are getting the best services because our experts are skilled and experienced in the sector. These experts have many years of education from widely recognized and reputed learning intuitions and they have experience in eCommerce development. To ensure that we serve our clients to their expectations, we ensure that we keep our experienced developers to ensure that we maintain quality and consistency of our services. Our X-Cart developers have experience and skills in the following fields. They are able to offer X-Cart installation and configuration, X-Cart custom design template integration, migration to X-Cart, shipping and payment gateway setup and integration to name but a few.
As we are also unparalleled in the market especially when it comes to the cost of our services. Our eCommerce development and customization experts usually charge these services at budget friendly prices that you will not find anywhere else. These services are worthy the charges and they are offered without any delays. Our X-Cart Development India developers will work under your working time frame and you can monitor the work to ensure that they work according to your timetable. For instance, they work dedicatedly and cautiously for eight hours a day, six days a week.
Finally, if you are looking for high development and customization standards and unsurpassed services you should visit our company and hire X-Cart developers who will offer you unique and affordable eCommerce solutions.

OUR PROCESS
Easy Steps to Begin With
Post Your Project Requirements

Discuss Project Details
with our Analysts

Choose Engagement
Terms& Timelines

And Get Started!
OUR EXPERTISE
Why hire dedicated resources from Apeiront Solutions ?
Benefits of Hiring Dedicated Developers
Flexible Hiring Models
Total involvement and control on your team
Highly-Skilled and certified resources
Easy and seamless communication with offshore team anytime, anywhere
Monitor team's performance via Daily Reports
Source Code Authorization
Save time and money
100% satisfaction guarantee
Secured development area
Adherence to deadlines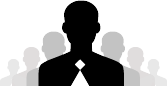 Hire X-Cart developers
$13/hr
24/7 Technical Support
100% Confidentiality Assured (Strict NDA Terms)
100% Moneyback Guarantee
HIRING MODELS – OPTIONS FOR HIRING DEVELOPERS
For Customer convenience, we have developed great packages when you hire developers.
FULL TIME HIRING
Monthly 180 hours of work commitment
Communication channels: Phone/Skype/Email/Chat
Holidays: Weekends, Major Indian Holidays
Billing Cycle: 15 days advance (monthly cycle)
Minimum Hiring Period: 2 months
Cancellation Notice: two weeks
PART TIME HIRING
Monthly 90 hours of work commitment
Communication channels: Phone/Skype/Email/Chat
Holidays: Weekends, Major Indian Holidays
Billing Cycle: 15 days advance (monthly cycle)
Minimum Hiring Period: 3 months
Cancellation Notice: two weeks
ON TIME HIRING
Minimum commitment of 40 hours a month
Communication channels: Phone/Skype/Email/Chat
Holidays: Weekends, Major Indian Holidays
Billing Cycle: 15 days advance (monthly cycle)
Minimum Hiring Period: 3 months
Cancellation Notice: two weeks
Choose Apeiront as your development partner