Hire Titanium Developers – Mobile Application Developer
Titanium mobile development has been one of our key strengths. It is our years' of experience in handling various clients together with the expertise in developing and designing mobile applications that positions us uniquely to proffer your varied business needs better. Our team of Appcelerator titanium developers has a clear understanding of the client's requirements. They are aware of the latest technologies to create rich cross platform applications, fine- tuned processes and customized business models that enables the customers to increase their business revenues.
Our titanium certified application developers are sufficient in overcoming any odds of mobile application development. Their exceptional knowledge to develop single applications that supports popular operating systems has enabled them to handle any requirements efficiently. Our applications fit perfectly with your business strategies and satisfy all your business goals.
Benefits of Titanium Development :
Allows the reuse of development framework
Applications reach the mobile market fast
Allows integration of third party APIs
Development of native applications with enriched features
Supports more scripting languages including Ajax and JavaScript
More cost-effective as both mobile apps and websites can be developed
Reduces the development time, effort and money
OUR PROCESS
Easy Steps to Begin With
Post Your Project Requirements

Discuss Project Details
with our Analysts

Choose Engagement
Terms& Timelines

And Get Started!
OUR EXPERTISE
Why hire dedicated resources from Apeiront Solutions ?
Benefits of Hiring Dedicated Developers
Flexible Hiring Models
Total involvement and control on your team
Highly-Skilled and certified resources
Easy and seamless communication with offshore team anytime, anywhere
Monitor team's performance via Daily Reports
Source Code Authorization
Save time and money
100% satisfaction guarantee
Secured development area
Adherence to deadlines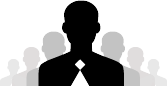 Hire Titanium Developers
$15/hr
24/7 Technical Support
100% Confidentiality Assured (Strict NDA Terms)
100% Moneyback Guarantee
HIRING MODELS – OPTIONS FOR HIRING DEVELOPERS
For Customer convenience, we have developed great packages when you hire developers.
FULL TIME HIRING
Monthly 180 hours of work commitment
Communication channels: Phone/Skype/Email/Chat
Holidays: Weekends, Major Indian Holidays
Billing Cycle: 15 days advance (monthly cycle)
Minimum Hiring Period: 2 months
Cancellation Notice: two weeks
PART TIME HIRING
Monthly 90 hours of work commitment
Communication channels: Phone/Skype/Email/Chat
Holidays: Weekends, Major Indian Holidays
Billing Cycle: 15 days advance (monthly cycle)
Minimum Hiring Period: 3 months
Cancellation Notice: two weeks
ON TIME HIRING
Minimum commitment of 40 hours a month
Communication channels: Phone/Skype/Email/Chat
Holidays: Weekends, Major Indian Holidays
Billing Cycle: 15 days advance (monthly cycle)
Minimum Hiring Period: 3 months
Cancellation Notice: two weeks
Choose Apeiront as your development partner