Hire Dedicated BigCommerce Developers
BigCommerce is the following stage in the evolutionary pattern for any size businesses looking to make it big in the e-commerce world. It will confidently make your e-commerce dreams come true. BigCommerce Considered as the best e-commerce solution software in the world, this platform allows businesses to establish an online presence easily.
We have a huge team of BigCommerce Experts at out development center in India. Well qualified and highly skilled, the team of developers works as an extension to your in-house IT department and gets the job done within stipulated time period addressing all your specific requirements. The experts can be hired on full time, monthly, hourly or contractual basis depending upon your requirements. Besides this, we offer you complete flexibility to increase the size of the team at any time.
Expertise of BigCommerce Development:
BigCommerce Shopping Cart Migration
BigCommerce Online Store Development
BigCommerce Shopping Cart Customization
BigCommerce E-Commerce Website Development
Shopping Cart Maintenance
BigCommerce Module Installation
Custom BigCommerce Programming
BigCommerce API Integration
BigCommerce Flash Integration
OUR PROCESS
Easy Steps to Begin With
Post Your Project Requirements

Discuss Project Details
with our Analysts

Choose Engagement
Terms& Timelines

And Get Started!
OUR EXPERTISE
Why hire dedicated resources from Apeiront Solutions ?
Benefits of Hiring Dedicated Developers
Flexible Hiring Models
Total involvement and control on your team
Highly-Skilled and certified resources
Easy and seamless communication with offshore team anytime, anywhere
Monitor team's performance via Daily Reports
Source Code Authorization
Save time and money
100% satisfaction guarantee
Secured development area
Adherence to deadlines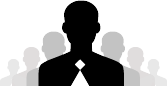 Hire BigCommerce Developers
$13/hr
24/7 Technical Support
100% Confidentiality Assured (Strict NDA Terms)
100% Moneyback Guarantee
HIRING MODELS – OPTIONS FOR HIRING DEVELOPERS
For Customer convenience, we have developed great packages when you hire developers.
FULL TIME HIRING
Monthly 180 hours of work commitment
Communication channels: Phone/Skype/Email/Chat
Holidays: Weekends, Major Indian Holidays
Billing Cycle: 15 days advance (monthly cycle)
Minimum Hiring Period: 2 months
Cancellation Notice: two weeks
PART TIME HIRING
Monthly 90 hours of work commitment
Communication channels: Phone/Skype/Email/Chat
Holidays: Weekends, Major Indian Holidays
Billing Cycle: 15 days advance (monthly cycle)
Minimum Hiring Period: 3 months
Cancellation Notice: two weeks
ON TIME HIRING
Minimum commitment of 40 hours a month
Communication channels: Phone/Skype/Email/Chat
Holidays: Weekends, Major Indian Holidays
Billing Cycle: 15 days advance (monthly cycle)
Minimum Hiring Period: 3 months
Cancellation Notice: two weeks
Choose Apeiront as your development partner