WE'VE SUCCESSFULLY DELIVERED 115+ CUSTOM iPHONE APPS IN THE PAST 3 YEARS.
And we can do it for you! Hire us for scalable & interactive iPhone development services. Hire our iPhone Developers for your custom iPhone app development projects on monthly, weekly or hourly basis.
Hire iPhone Application Developer and Get Dazzling Apps for your iPhone
The past few years have witnessed the growth of mobile application development as a result of the increase in demand for mobile phones. Mobiles which were once devices used to communicate through voice has now turned out to be a mini world of internet and works similar to that of a computer at times. With the help of applications, people are able to go to a particular website, perform various tasks and even have loads of entertainment and fun. Mobile apps are also perfect support for your business tasks too.
Mobile application development is gaining more and more popularity day by day. Out of them, the iPhone app development is considered as the best. For getting the best iPhone app development service, you can hire iPhone app developers India and own for yourself the app of your choice and requirement.
Need for iPhone Application Development
iPhone app development is much in demand these days as it helps us in performing certain functions in a simple manner. With the help of iPhone app development, applications can be customized according to the needs of an individual. Apps can be developed for performing simple needs like personal entertainment to complex needs like handling the tasks of a company. Today, with the help of iPhone app development, things have become easier and less time consuming. Apeiront Solutions provides with talented iPhone developers for hire, who are skilled in creating the best iPhone apps you have ever seen.
Advantages of Hiring Our iPhone Application Developers
Apeiront Solutions is equipped with a team of expert iPhone app developers who have the right technical knowledge and who are excellent in their work. Our experience with the long list of clients has helped us to know more about the field and we are capable of giving you the latest and the updated technology that you need for your iPhone apps.
When you hire iPhone app developers from our company, you can be assured of getting quality service within your budget. When you choose to hire iPhone app programmers from Apeiront Solutions, you are not making any kind of compromise for quality of the result you expect. We aim at customer satisfaction and in delivering quality service no matter how.

OUR PROCESS
Easy Steps to Begin With
Post Your Project Requirements

Discuss Project Details
with our Analysts

Choose Engagement
Terms& Timelines

And Get Started!
OUR EXPERTISE
Why hire dedicated resources from Apeiront Solutions ?
Benefits of Hiring Dedicated Developers
Flexible Hiring Models
Total involvement and control on your team
Highly-Skilled and certified resources
Easy and seamless communication with offshore team anytime, anywhere
Monitor team's performance via Daily Reports
Source Code Authorization
Save time and money
100% satisfaction guarantee
Secured development area
Adherence to deadlines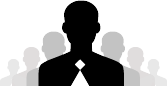 Hire iPhone developers
$15/hr
24/7 Technical Support
100% Confidentiality Assured (Strict NDA Terms)
100% Moneyback Guarantee
HIRING MODELS – OPTIONS FOR HIRING DEVELOPERS
For Customer convenience, we have developed great packages when you hire developers.
FULL TIME HIRING
Monthly 180 hours of work commitment
Communication channels: Phone/Skype/Email/Chat
Holidays: Weekends, Major Indian Holidays
Billing Cycle: 15 days advance (monthly cycle)
Minimum Hiring Period: 2 months
Cancellation Notice: two weeks
PART TIME HIRING
Monthly 90 hours of work commitment
Communication channels: Phone/Skype/Email/Chat
Holidays: Weekends, Major Indian Holidays
Billing Cycle: 15 days advance (monthly cycle)
Minimum Hiring Period: 3 months
Cancellation Notice: two weeks
ON TIME HIRING
Minimum commitment of 40 hours a month
Communication channels: Phone/Skype/Email/Chat
Holidays: Weekends, Major Indian Holidays
Billing Cycle: 15 days advance (monthly cycle)
Minimum Hiring Period: 3 months
Cancellation Notice: two weeks
Choose Apeiront as your development partner