Hire HTML5 Developers and Create Unique Platform for Your Website
HTML5 is the latest version of HTML, which is used by the developers all round the world. Such platforms can be used in browser applications with the help of internet by a number of vendors
How is HTML5 Development Different?
With the help of HTML5 development, apps created have the capability to work for multiple devices as well as the respective operative systems. Marketers these days gain a lot of innovative solutions for business through HTML5. It is popular these days as a secure web technology which helps in the development of websites for many of the major companies.
Developers these days use this technology with JavaScript and CSS3 for giving web development a better and advanced level. With the help of HTML5, developers are able to build cross platform apps for the mobile. Hire HTML5 developer India and get quality results for your business needs.
Why to Opt for HTML5 Based Applications?
HTML5 is extremely browser compatible: HTML5 is compatible with most of the web browsers we use these days like Chrome, IE, Opera, Safari and Firefox. Hence it allows web page development with the help of HTML5 through any one of the said browsers.
Perfect multimedia support: Animations, audio, video or graphics can be incorporated easily with the help of HLML5. External plugins are not needed for the same purpose.
It is backwards compatible: As HTML5 is compatible with the previous versions of HTML, developers find it very easy to work with.
It simplifies the editing of web content: Editing the website with the help of HTML5 is quite easy.
It supports cross platform app development: HTML5 helps in the development of cross platform apps and it works well on many mobile devices.
Advantages Of Hiring Our HTML5 Developers
The HTML5 development service by Apeiront Solutions has satisfied the many customers and has been successful in the field for right from the start. Hire HTML5 developer from Apeiront Solutions for increasing the efficiency of the developing applications for your various business requirements.
Hire dedicated HTML5 professional for your business requirements from Apeiront Solutions and gain success in the market. Our expert HTML5 professional can give web solution of high standards which meet all the standards of the web and which serves all the requirements of your business.

OUR PROCESS
Easy Steps to Begin With
Post Your Project Requirements

Discuss Project Details
with our Analysts

Choose Engagement
Terms& Timelines

And Get Started!
OUR EXPERTISE
Why hire dedicated resources from Apeiront Solutions ?
Benefits of Hiring Dedicated Developers
Flexible Hiring Models
Total involvement and control on your team
Highly-Skilled and certified resources
Easy and seamless communication with offshore team anytime, anywhere
Monitor team's performance via Daily Reports
Source Code Authorization
Save time and money
100% satisfaction guarantee
Secured development area
Adherence to deadlines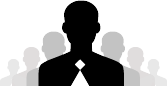 Hire HTML5 developers
$12/hr
24/7 Technical Support
100% Confidentiality Assured (Strict NDA Terms)
100% Moneyback Guarantee
HIRING MODELS – OPTIONS FOR HIRING DEVELOPERS
For Customer convenience, we have developed great packages when you hire developers.
FULL TIME HIRING
Monthly 180 hours of work commitment
Communication channels: Phone/Skype/Email/Chat
Holidays: Weekends, Major Indian Holidays
Billing Cycle: 15 days advance (monthly cycle)
Minimum Hiring Period: 2 months
Cancellation Notice: two weeks
PART TIME HIRING
Monthly 90 hours of work commitment
Communication channels: Phone/Skype/Email/Chat
Holidays: Weekends, Major Indian Holidays
Billing Cycle: 15 days advance (monthly cycle)
Minimum Hiring Period: 3 months
Cancellation Notice: two weeks
ON TIME HIRING
Minimum commitment of 40 hours a month
Communication channels: Phone/Skype/Email/Chat
Holidays: Weekends, Major Indian Holidays
Billing Cycle: 15 days advance (monthly cycle)
Minimum Hiring Period: 3 months
Cancellation Notice: two weeks
Choose Apeiront as your development partner