WE'VE SUCCESSFULLY DELIVERED 115+ CUSTOM MAGENTO IN THE PAST 3 YEARS.
And we can do it for you! Hire us for scalable & interactive Magento development services. Hire our Magento Developers for your custom Magento development projects on monthly, weekly or hourly basis.
Hire Magento Developers
As an entrepreneur, you have to be smart enough to seize every opportunity that comes your way. That is the major step to making your business the most competitive on the market. It is therefore of utmost importance for you to learn to pursue other revenue generating avenues instead of sticking to the same old plans. A lot of business people are today making enormous profits through their E-commerce developer services.
This success can be attributed mainly to the increasing number of online clientele and the advent of more sophisticated technologies that are aimed at making business transactions faster and convenient. You should therefore make sure that your products and services are available to the online community by creating you own E-commerce website with such applications as Magento. However, to build a professional E-commerce website, you need to hire a professional E-commerce developer.
The following are some of the benefits of hiring E-commerce website developer from us:
We are dedicated to ensuring that every merchant benefits from our professional Magento development services. We are committed to delivering exceptional Magento development solutions. We have a team of professional Magento developers who have been in this industry for a longtime. They therefore have enough experience to provide you with the services tailored to your needs. Once you hire Magento programmers from our company, we will embark on a task of creating a plan that will ensure that your E-commerce business becomes a success. We will help you to install the Magento application on your website so that your customers can enjoy transacting through your site.
The other benefit that you will get when you hire Magento designer from us is that we guarantee you high quality, accuracy, reliability, and cost effectiveness. We always strive to provide our customers with comprehensive E-commerce solutions that can help them to take their businesses to higher heights at the lowest possible cost. It is therefore wise of you to hire Magento developers from us because we will make sure that your website remains on top of all your competitors.
Our Magento development services include Magento extension, integration, customization, modules development and more. It is also worthwhile to note that time factor is one of our major concerns. Once you hire Magento developers from us, we will never delay in delivering our services to you regardless of how complex your project may be. We always strive to deliver our services in the shortest time possible.
We also make sure that our customers get a chance to save a little money on their website development especially now that the economic uncertainties are at their height. You can therefore hire Magento programmers from us knowing that you will get the real value for your money and that all your requirements will be put into consideration.
OUR PROCESS
Easy Steps to Begin With
Post Your Project Requirements

Discuss Project Details
with our Analysts

Choose Engagement
Terms& Timelines

And Get Started!
OUR EXPERTISE
Why hire dedicated resources from Apeiront Solutions ?
Benefits of Hiring Dedicated Developers
Flexible Hiring Models
Total involvement and control on your team
Highly-Skilled and certified resources
Easy and seamless communication with offshore team anytime, anywhere
Monitor team's performance via Daily Reports
Source Code Authorization
Save time and money
100% satisfaction guarantee
Secured development area
Adherence to deadlines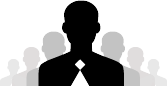 Hire Magento developers
$15/hr
24/7 Technical Support
100% Confidentiality Assured (Strict NDA Terms)
100% Moneyback Guarantee
HIRING MODELS – OPTIONS FOR HIRING DEVELOPERS
For Customer convenience, we have developed great packages when you hire developers.
FULL TIME HIRING
Monthly 180 hours of work commitment
Communication channels: Phone/Skype/Email/Chat
Holidays: Weekends, Major Indian Holidays
Billing Cycle: 15 days advance (monthly cycle)
Minimum Hiring Period: 2 months
Cancellation Notice: two weeks
PART TIME HIRING
Monthly 90 hours of work commitment
Communication channels: Phone/Skype/Email/Chat
Holidays: Weekends, Major Indian Holidays
Billing Cycle: 15 days advance (monthly cycle)
Minimum Hiring Period: 3 months
Cancellation Notice: two weeks
ON TIME HIRING
Minimum commitment of 40 hours a month
Communication channels: Phone/Skype/Email/Chat
Holidays: Weekends, Major Indian Holidays
Billing Cycle: 15 days advance (monthly cycle)
Minimum Hiring Period: 3 months
Cancellation Notice: two weeks
Choose Apeiront as your development partner